Fe29 is a collaborative art projects company that creates innovative artworks and other design products for our residential and commercial clients. Examples of our works are offered for sale through exhibitions in our gallery facilities in Wimberley, as well as through other locations offered by our various partners.
We strive to maintain a growing reputation as a successful coordinator of projects that deliver high quality and innovative art products within agreed budgets and deadlines.
Innovative & Cohesive Bodies of Works
Through Fe29′s extensive and innovative use of the concept of collaboration, and our access to a growing body of talented artists across a wide range of disciplines, Fe29 continues to offer our clients new and exciting high quality works.
By encouraging innovation and experimentation and providing guidance and support to our artists, not only do they continue to grow, but so does the quality of the work they produce for our clients.
The wide range of skills of our artists enables us to meet our clients needs for products ranging from ambitious artworks to furniture, architectural pieces and other design products.
By having our artists work alongside and in collaboration with each other, Fe29 not only offers our clients innovative individual pieces but also bodies of works incorporating sculptures, artworks for the wall, furniture and architectural pieces, that function together as a cohesive whole. These collections include works in a range of sizes and mediums.
Expansive Workshop Facilities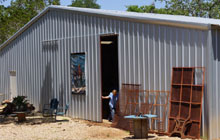 Fe29 established The Art Lab on 5 acres of woodland in the Texas Hill country, providing an inspirational environment conducive to the creation of art.
Our expansive on-site facilities include a well equipped, 30′ x 60′ main workshop with features that enable us to undertake large scale projects to satisfy clients ranging from residential to corporate and government. Additional on-site works spaces are provided in a number of auxiliary structures on the premises.
In addition to our extensive on site facilities, Fe29 continues to build working relationships with other artists and businesses in the area, who can provide access to a range of specialized facilities should these be required for any given project.
Fe29 opens its facilities to the public on weekends, and welcomes appointments at other times suitable to those clients wishing to check out the facilities or discuss commissions.
Project Management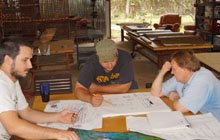 Utilizing strong skills within the business, Fe29 offers a full project management service, covering all phases from requirements definition through delivery and installation.
Many artists don't like to work with clients and in many cases are not good at managing their time. Few have the management skills necessary to coordinate work with other artists. Fe29 facilitates communication between the various artists and the client and provides oversight of all projects to ensure clients' needs are met.
Selecting artists for a specific collaborative project involves consideration of a number of factors. Having Fe29 identify and manage the artists opens up a wider range of possibilities, simplifies the process for the client, and significantly reduces the level of risk associated with a timely delivery of a quality product.
Exhibitions & Events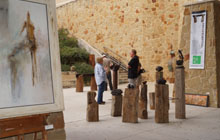 The Fe29 Art Lab Gallery in Wimberley offers clients the opportunity to view Fe29 works, see where the works are made and meet with artists and management. Works on display are for sale and also provide ideas for those interested in commissioning artworks
Exhibitions are also held in other locations provided by our partners.
Plans are underway for a facility to display works available for lease by Fe29 clients.